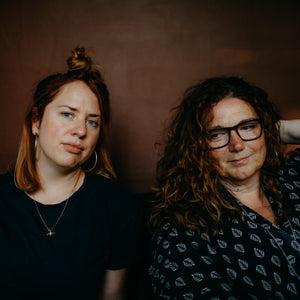 Grove House // 28 Oct // 18:00
As part of the partnership between Westival and Westport Jazz, Sara Colman, Rebecca Nash and Linley Hamilton will perform a very special show at Grove House. 
"…Colman's exquisite vocals and Nash's own penchant for blindingly beautiful chord structures…. the resulting music is simply stunning…"  (UK Vibe)
The beauty, intimacy and creativity of the duo comes to the fore in this exquisite combination of singer Sara Colman and pianist Rebecca Nash.
Their long-standing relationship has honed a musical intuition that produces the misleadingly easy sounding but musically adventurous story telling of all good singer-musician relationships. 
For this performance the duo will be joined by good friend and renowned jazz exponent Linley Hamilton on trumpet, performing music from their album Ink on a Pin: A Celebration of Joni Mitchell, as well as some special new arrangements by composers and musicians long associated with this legendary songwriter such as Wayne Shorter and Jaco Pastorius.