Small Halls And Potholes is an evening of eccentric songs and strange stories, a show that celebrates all that is weird and wonderful about the Irish summer.
Little John Nee is widely regarded as one of Irelands leading solo theatre performers, his songs have been praised by John Prine and his theatre shows have received critical acclaim internationally.
"There are parts of Ireland that are less explored than the moon, that's where I go to get my songs."
Little John's shows combine lyrical comic storytelling with original music and songs played on a variety of intriguing instruments creating magical soundscapes.  He received an Irish Times Theatre Award for "Best Sound Designer for "Sparkplug" and the subsequent RTE Radio Drama adaption won a prize at the prestigious Prix Italia 2013. He was elected to Aosdána in 2016, the state organisation that honours artists whose work has made an outstanding contribution to the arts in Ireland.
Small Halls and Potholes has traveled to Hungary, Croatia, Slovenia, Czech Republic and Vienna as part of a "Five Cities Tour" www.littlejohnnee.com
"We rode a wave of emotion with him, the peaks and the troughs. And afterwards, we felt good, better than we had a couple of hours earlier. Everyone was smiling. Reflective smiles that come with having been privy to something special." Mary Murphy The Budapest Times.
"The thing that makes Nee's work so poignant, funny, tragic and real is that it is instantly recognisable; be it his characters, their circumstances or the situations they find themselves in." The Donegal News.
Sparkplug: "Imagine Garrison Keillor relocating to Ulster's northwest in the company of Tom Waits and D'Unbelievables and you get an idea of Nee's singularly enjoyable production" Mick Heaney Irish Times.

Sparkplug: "A mesmerising piece of theatre balanced somewhere between the stories of Gabriel Garcia Marquez and a zen meditation session. The evening made me feel as if I was a child again, enthralled by a magical story…" Michael Harding Irish Times.

Rural Electric: "a masterpiece of storytelling" ***** The Guardian.

Show suitable for over 14 at the discretion of parents.

Show duration 90 min. no interval.
Also available to purchase on the night: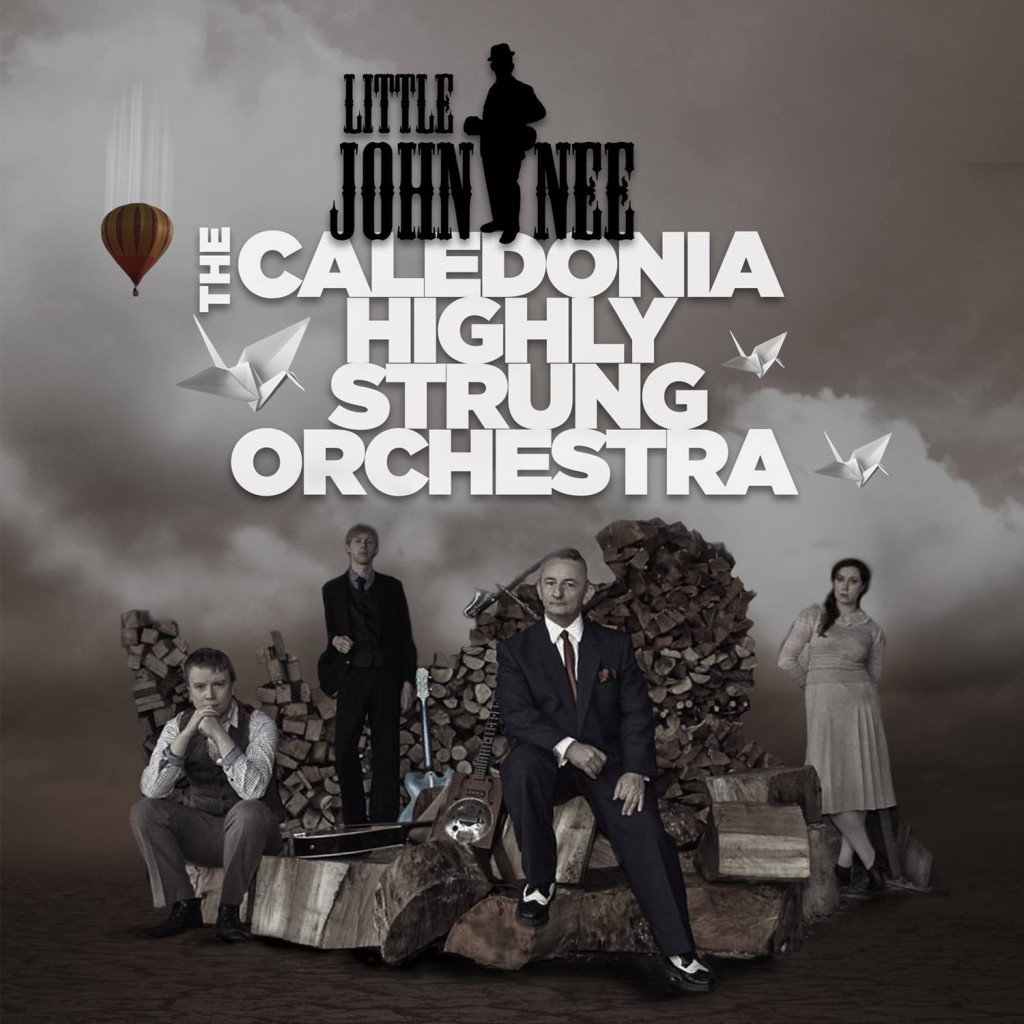 "Songs from the Lough Swilly Delta" is the debut album from Little John Nee & The Caledonia Highly Strung Orchestra; the concert version of these songs has been developed into a theatrical delight in it's own right, with additional songs and a lot of laughs.
Little John Nee will be gracing our streets with his presence over the weekend at time and venue yet to be confirmed, so keep an eye out for this travelling troubadour of humane observation of humankind and other kinds. Tilt of the Sky is a show of songs and stories devised during lockdown to allow for that essential human need to celebrate the shifting seasons through festivals, an expression of socially distanced exuberance. For Westival, Little John will bring us a few nuggets of these to brighten our streets with love.