Westival Poetry Competition 2020

Put yourself on the line to win the top prize.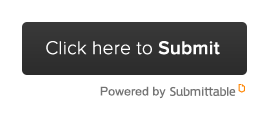 ABOUT
For most of us, 2020 will have been one of the most extraordinary years of our lives. While we have been isolated in our homes many of our thoughts have turned into creations to develop a new sense of the world around us. Writers and poets in particular may not be on the front lines of the pandemic but are the creative force who mine the human spirit and give us all a deeper understanding of the times we now live in. 
Literature has been a core strand of our festival since its inception in 1976 and this year in particular the written word has never been more important. An annual highlight at the festival is this poetry competition, where along side world renowned poets we celebrate new voices. We want to hear your creations, whatever your rhyme or reasons – the fun, the sad, the mundane, the surprising, the isolated, the hopeful, the beautiful. 
ENTRY
We are excited to announce a new system of entry for this year's contest which will give each writer the ability to fully format their text submission. There is also the added option to attach a sound file of you, or someone you nominate reciting your piece. With the additions of your audio recordings, it is our aim to create a poetry walking trail at site specific locations around Westport, Co. Mayo so that the general public can hear your piece in a safe and immersive way. All poets will be contacted in advance for their approval to be included in the trail and paid a fee for their involvement. Please note, that the judging of the overall competition will be made first and foremost on the written piece and not on how the audio content is performed. Again, please remember submission of recordings are optional. 
Please review competition rules below before you enter.
Ready To Submit Your Entry?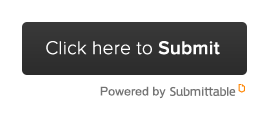 Competition Rules
The competition is open to writers of any nationality writing in English.
The closing date is Sept 13th, 2020 at 11pm.
The entry fee is €16 for up to three poems.
Entries must not, by the closing date of submission, have been published or broadcast in any medium.
Entries must be entrant's own work.
Entries should consist of no more than 40 lines.
The adjudicators will not enter into any correspondence concerning the competition.
The decision of the judges is final.
You may enter as often as you like provided entries are accompanied by the appropriate fees.
Writer's identity will not be seen by the judges.
Applications can only be made and paid for online. We do not accept cash or cheque payments. 
2020 Judges
John McAuliffe
John McAuliffe is an Irish poet who has lived and worked in England since 2002. He has published five collections with The Gallery Press. His first, A Better Life (2002), was shortlisted for a Forward Prize. His second collection Next Door was published in 2007, Of All Places (a Poetry Book Society Recommendation) in 2011 and The Way In (2015). His fifth collection, The Kabul Olympics, was published in April 2020. He co-directs the Centre for New Writing at the University of Manchester where he teaches poetry and co-edits The Manchester Review. He also writes a monthly poetry column for The Irish Times.
Geraldine Mitchell
Geraldine Mitchell is an Irish writer and poet who was born in Dublin and who, since 2000, has been living in Co. Mayo. In 2008, she won the Patrick Kavanagh Poetry Award and a Mayo County Council Bursary to the Tyrone Guthrie Centre. In 2011, the Arts Council of Ireland awarded her a literature bursary.

Geraldine is the author of two novels for young people and a biography and, since moving to Mayo, she has published three collections of poetry, World Without Maps and Of Birds and Bones. Her third collection, Mountains for Breakfast, was launched in March 2017. She is part of the Writers in Schools programme, run by Poetry Ireland. She acted as Poetry Ambassador for Trócaire from 2012 to 2015. In 2016 and 2017 she judged the children's poetry competition at Dromineer Literary Festival.

Ger Reidy
Ger Reidy has won several national poetry prizes and has received an Arts Council bursary. He is the author of Pictures from a Reservation and Drifting Under The Moon. Poetry Ireland, referring to Reidy's poems comment  "that they have Kavanagh like realism and eye for the particular.... his poems echo the grounded concision of Larkin". Ger's latest book Before Rain was shortlisted for the Pigott Prize at the Listowel Writers Festival. His first collection of short stories Jobs for a Wet Day was published in 2015 and was nominated for the prestigious Edge Hill Prize.
PREVIOUS WINNERS
Many congratulations to last year's winners and highly commended poets, gratitude to all entrants who trusted us with their words, and huge thanks as ever to the wonderfully generous adjudicators Ger Reidy, Geraldine Mitchell and John McAuliffe, for their time and thoughtful consideration of each of the many entries to the competition this year.
1st Prize
Cian Ferriter, 'Snowball'
I have fallen out of the world
this February night and landed here
at the marsh's edge, reeds about me
like the masts of listing galleons.

I can go no further. A newt
flexes his crested spine like the dragon
on the silk gown of the Emperor Zhu Di
- he of Perpetual Happiness –

as he watches what remains of his fleet
limp into the swollen mouth of the Yangtze,
mist rising, his eunuch entourage
readying for retreat to the hills;

his departure, later, marked by a single
gong of the North Temple's bell,
horse hooves disappearing into the wood,
the moon a snowball breaking on a black roof

and landing now six hundred years on
as droplets on my brow,
my pallor the Emperor's pallor
as he starts at a rustle in the undergrowth

and contemplates for the first time
the terror of death.
2nd prize
Jim Maguire, 'New Year, returning'
The clichéd furnishings that constitute
a home – the ingratitude, the slipshod ways – 
falling like ploofs of snow from the boots
you set to dry in the back hallway

beside the roller-skates, the purple
schoolbag passed-out on the tiles – 
like a child's disowned shadow.  Outside
the street is as calm and inscrutable

as the night you left.  The dark music
of parked cars, houses with nothing
to sing about, yet which speak
with an inwardness you take comfort in,

the halo of reserve of things that have failed
and been forgiven. Waking to the ping
of the microwave, a house acting
as if there's nothing to be explained,

all you can hear is the rain.  You feel it
for what it is, less an absence
than an afterpain – a threadbare blanket
folded on a bed, a dead incense 

stick whose dream of coiling air
spells out in trembling script
how a thing will invoke its opposite:
the cellist in the rubbled square

attacking each downbow as if to say
I shall never get this peace,
I only know it exists; the spray
of loosestrife on a mantelpiece 

seeding in children's eyes  
as a voyage with monsters, a man who'll laugh
like a boy again, look up from his path
to drink the sky like a giant's wine.
3rd prize
Ojo Taije, 'MY LITTLE COUSIN CAME TO AMERICA ARMED WITH JUST A FEW PHONE NUMBERS & FOUR ENGLISH WORDS— "I AM A REFUGEE"
in some dawn my life glows mud.
what i pray for is what scares me the most.
i look to the world & all there is history.
to eat rain is to get close to loss.
i read the news and wait to feel in my heart
why we create laws that drag families from
one hell into the next. there is a wall between
the river & the thirsty. i mean i gaze at moths
& dream about children walking into a country
chaperoned by crows. in another country,
the president is a fascist. no one wants to know
what's in his head. to think of tenderness, there
must be an object— i remember all my fears
& the places children wake. if living requires
internment, then i choose to stay with all my hunger.
my brothers kiss guns as a form of ablution. name it
things like metering & border walls. i am going to run outside
& whisper: do we need the spectacle of corpses to make
the inhuman policies real? why is it always windows
in my head? i come back to a poem that begins with mirrors.
i come back to tell you something: these days, i am busy
stitching my breath with something that has snapped
into two: wild light until i can stand its brightness & call it acceptance.
there is always a place for hope, for ordinary days in the hills
of the future—a mode of optimism & a place for us to forget
the lesson in the old hurts that mark our kneaded body.
Highly commended (alphabetical order):
BLAIRE BERNSTEIN
KEN EVANS
CIAN FERRITER (for an additional entry)
SHIRIN JINDANI
NIAMH MAC CABE
MIRIAM O'NEAL
SUSANNAH VIOLETTE