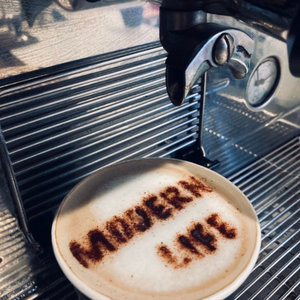 McGing's Open Call // 25 Oct - 30 Oct
We would like to invite you to submit work for the McGings Open Exhibition. 
The theme this year is "Modern Life".
Artworks of any medium that respond to the theme will be considered. The work should be ready to hang and no larger than 23cm (9") in any direction, including the frame if applicable. If space allows we can accept up to 2 entries per artist this year. The exhibition is open to over 18s only and takes place in a busy public house. We will have no control over the security of the works hung, so be sure to consider this when making your artwork. 
Submissions Due 20th October 2023.
Please complete the application form below and label your work with:
Name of Artist
Title of Work
To Submit In Person:
Deliver your work with the application form to the Westport Town Hall between 12pm and 6:30pm on Friday the 20th of October. 
To Submit By Post:
Post the application form along with your work to;
McGings Open Call
Westport Town Hall 
Westport, Co Mayo
Please include a stamped, self-addressed envelope so we can return your work
Entries received after the 20th of October cannot be accepted
We will open the exhibition at 9pm Wednesday 25th of October and the exhibition will continue until 18th of November.
Collection: Unsold work is to be collected from McGings Bar between 4pm and 6:30pm on Sunday the 19th of November.  We are volunteers and don't have a secure place to hold the art after the show. If you can't make it please get in touch with Christine before Sunday to make alternative arrangements. 
Please note:
·Artists submitting digital media presentations (audio/video) are responsible for the provision and installation of appropriate playing/screening equipment. 
·We aim to hang as much work as possible but reserve the right to select from submitted work for curatorial purposes.
·Insurance is the responsibility of the artist. Westival, McGings and the team do not accept liability for loss or damage of works.  
For any queries contact Christine Prescott at mcgings.art.exhibition@gmail.com
Installation and support by Breda Burns, Caroline Masterson and Gráiine O'Reilly.