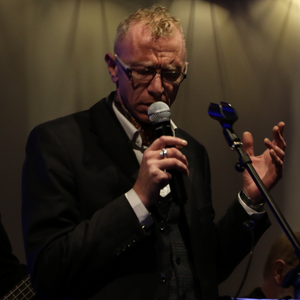 The Clock Tavern (upstairs) // 28 Oct // 20:30
Get ready to be entranced by the spellbinding post-punk quintet from Westport, Ireland – "Red Right Band."
Drawing inspiration from the iconic Nick Cave, this talented ensemble crafts original music that captures the essence of post-punk with a haunting edge. With their enigmatic melodies and evocative lyrics, Red Right Band takes listeners on a mesmerizing journey through their unique artistic vision. Embracing their influences, the band's performances are a testament to their dedication and passion for the genre. Experience the captivating allure of "Red Right Band" as they carve their own path in the world of post-punk, leaving a lasting impression with every soul-stirring composition.

Tickets available on the door