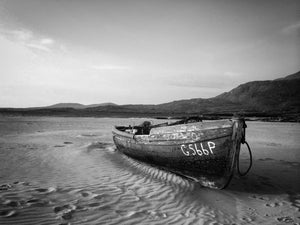 Treasure Trove, Bridge Street // 25 - 30 Oct // Daily
Cast ashore seaweed and a disintegrating rowboat are explored in a joint exhibition by visual artists Betty Gannon and Michael Gannon using drawing, painting and photography.
The intricate web of life on the seashore and within the ocean are a constant source of inspiration for both artists. This exhibition is part of their ongoing inquiry.
Betty Gannon
Michael Gannon