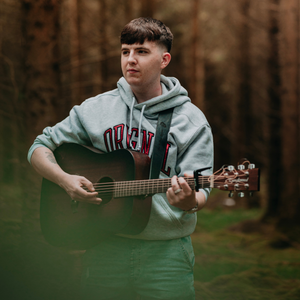 Venue TBC // 28 Oct // 11:30 - 14:30
Chris Cresham is a 23-year-old singer-songwriter who originates from Castlebar, County Mayo, Ireland. He has been writing and performing music for a number of years. In 2019 he played his first festival and since then has got major support act slots with prominent artists as big as Hudson Taylor, Chasing Abbey & Michael Moloney. He has performed at venues as big as Whelan's in Dublin & The Rosin Dubh in Galway.
He has collaborated while writing his own music with industry standard producers and songwriters like ex Voice of Ireland star Liam Geddes, ex Hometown star Josh Gray and the hugely talented producer Patrick O'Donnell who has contributed to the rise in Irelands up and coming band Kingfishr who recently supported artists like Dermot Kennedy, Cian Ducrot and Bruce Springsteen. Chris has gained a lot of experience and knowledge recently getting the opportunity in the summer of 2022 to perform abroad in Cyprus playing every single night for three months shadowing and learning from the accomplished musician Philip Noone who has over 1 million streams on the 'The Galway Shawl' on Spotify.
Since returning home, he has been playing live in venues across Ireland while writing and recording his debut album that will be released in 2024. His first single from his debut album called 'My TV' was selected as one of the four finalists for 'Irish Music Month' in March 2023 on Midwest Radio through Hot press Magazine.