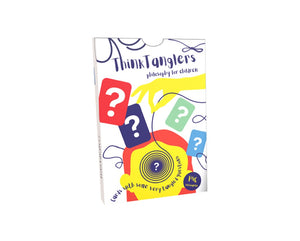 Tertulia // 28 Oct // 11:00 & 12:00
Enrich your family time with creative and critical thinking.
Using the uniquely created Think Tanglers Cards, join us at Tertulia for a fun and exciting event about big ideas, awakening children's imagination and practising their ability to express themselves and to reason.  Facilitated by Lukasz Kryzwon, Creative Together and Brid Conroy, Tertulia Bookshop.
Ages 9-12 (must be accompanied by adult)