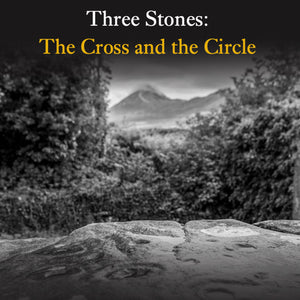 Old Dunnes Stores Building // 26 Oct - 30 Oct // Thurs + Fri 18:00 - 21:00 // Sat, Sun + Mon 14:00 - 17:00 
Exhibition located in the main entrance of the Old Dunnes Building, opposite the Castlecourt - Map Here
Launch: Thursday // 26 Oct // 17:30
Immerse yourself in the visual and musical story of Three Stones: The Cross and the Circle, based on the re-discovery of the ancient star maps carved just outside Westport over 6,000 years ago. It's said the Druids left no written record of their work. It's now clear they did, but written in stone. 
Created by art and culture house Irieland, Three Stones is written by Rónán Lynch with principal photography by Karen Cox and artwork by Freya Bartels. 
Our soundtrack is Cosmic Echoes by FRYA and Relaxing Music for Inter-Stellar Traveling by Trp70.