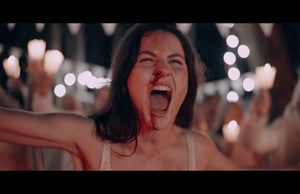 The W Cinema // 25 Oct // 18:00
Join us for a captivating screening of Western Front Studios' short films at the W Cinema.
Brian and Emer Durcan have been busy crafting award-winning comedies, dramas, and arthouse films throughout the year. The selection features films showcased at renowned international festivals, along with some new, never-before-screened creations shot locally and with well known Irish actors.
This 1.5-hour program promises an enriching experience, followed by a Q&A session with the filmmakers. Additionally, we will be screening the best films of the inaugural Western Front Studios and Westival short film competition. The winner will receive €200 to put towards their future filmmaking endeavours.